Facebook's Carousel Feed Stories To Become Freely Available
Previously limited to only paid advertisers, Facebook appears to be bringing their carousel feed stories to all publishers. Earlier today I saw the following story show up in my feed: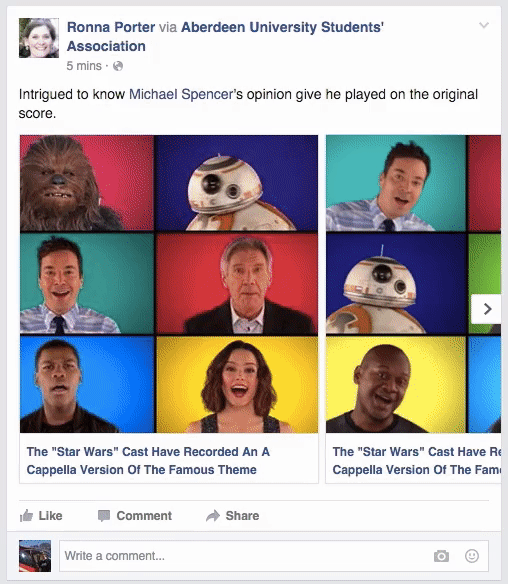 It illustrates how carousel feed stories function. You may be wondering: why on earth is this even worth of commentary?! There are a few reasons, but all of them apply to improved overall performance (more clicks).
First, according to numerous advertisers I've spoken to, carousel feed stories are one of the best performing ad types. At least when you contrast them with single image posts.
Second, Facebook's desire to provide ad formats that are not freely available to all publishers can lead to ad blindness. In other words, if it looks like an ad, it's probably an ad. Given that Facebook is the leader in native advertising, it's important that ads look like regular content. Hence the shift.
While I have no data regarding carousel ad performance on Facebook, I would be willing to wager that overall performance has decreased overtime. This is due to the ad blindness issue that I mentioned. On the flip side, it would be expected that performance for publishers would be greater than the original single image feed style.
So how do publishers take advantage of this? Currently there is no documentation, however a quick exploration of BuzzFeed's source code shows that publishers can use multiple og:image tags (something you can read more about here). What's not as clear is how the last image is generated.
Additionally, Facebook's "URL Linter" does not support this format yet either. I'd expect to see a more formal announcement from Facebook in the near future as they finalize testing with partner publishers (like BuzzFeed).