Building A Plane On The Runway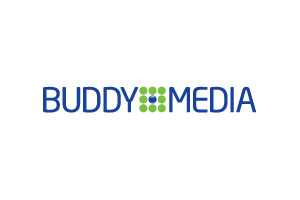 Five years ago a random person called me up on the phone and said "I want to invest in your company!" It was days after the Facebook Platform had launched and so had my blog, AllFacebook. I hadn't even realized that I had a company yet, but after being asked, "How much do you need?" I quickly responded "I don't know, $250,000?" I didn't even have an idea aside from building a popular blog but I figured more money in the bank couldn't hurt, right?
The person on the other end of the line was Mike Lazerow, CEO and Co-Founder of what's now BuddyMedia. At the time Mike had no idea what he was going to do in the space but he knew the space was hot and he wanted to make some bets. Mike asked me to head up to New York to chat, so I headed up. By the time I had made it to New York (it was literally a couple days later) he had already acquired one set of applications (the first bet) that I had been covering on my blog and was in the process of formulating a strategy. While he ended up not investing in my non-existent company and invested in Buddy Media instead, it was clear that he was betting big on the Facebook Platform.
It sounded like the idea he had come up with along with another developer was Buddy Bucks, a rewards system like the one provided by American Express, that would be provided across Facebook apps. Ultimately the product never succeeded but that didn't stop Mike from parading around promoting the product like it was the next big thing. Mike had already sniffed out a major opportunity with the Facebook Platform and was going to make something of it.
With some early funding from top tier investors, and cash flow from big brand clients that were looking to navigate the emerging Facebook landscape, Buddy Media was in motion. There are numerous analogies about entrepreneurship. However the ones that come to mind when I think of Buddy Media are the ones about jumping off a cliff and assembling your parachute on the way down or building a plane as you're moving down the runway.
As you move down the runway you build parts in small factories next to the plane, some things don't work, you throw them off. No matter what though, you gotta get that plane to take off. Eventually, or at least hopefully, you come up with pieces that work and make your plane fly. BuddyMedia tried numerous products and services in order to get the plane to take off. From Buddy Bucks, to Appvertising (the use of Facebook applications as advertisements), to finally a Facebook Page management platform and the expansion of a suite of tools that power large brand activity on the social web.
It took a serious of pivots and interim cash flow from selling Facebook services to brands during each pivot, however five years later, they've been acquired for $700 million. Talk about assembling a plane on the runway. That's one hell of a jet. Congrats to Mike, Kass, and the rest of the BuddyMedia team on their continued success!
You can read Mike's note on the sale here.